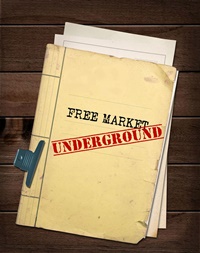 2017-11-25 Illusion vs. Reality
Our economy and financial system are full of illusions. That's not a grand conspiracy, but the result of monetary policy and a few politically-motivated moves done in the light of day for all to witness. It's just that not many care to deal with the implications. Today's show deal with those implications.
2017-12-01 Tax Reform
This week saw a lot of market action due to political and fiscal reasons. It does look like tax cuts are coming and the market liked that. Both the stock market and bitcoin are now front page stories.
2017-12-09 Jobs, Taxes & Bitcoin
The number of jobs created in November was a pleasant surprise, but wage growth remains a concern. We are creating better jobs, but too many people on the sidelines are preventing wage pressures from building. Then there's bitcoin. We talk about bitcoin and blockchain, but just a little.
2017-12-16 Bubbles, Bitcoin & Net Neutrality
On this week's show, we talk about what's necessary for a bubble to develop in anything, but we do use Bitcoin as an example. We also talk about Net Neutrality and Marco Rubio's tax reform gambit.