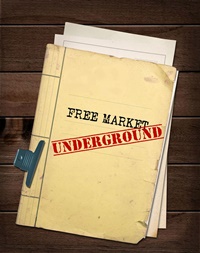 2018-01-27 Risk, Diversification & Business Cycles
On this week's show we talk about the necessity of diversification as a tool to protect investors. Unfortunately, many investors are becoming more concentrated in stocks since the run-up, failing to realize that higher stock prices mean higher levels of risk. A strong economy will eventually give way to a weak one, we just don't know when.
2018-01-20 Tax Cut Effects and the Danger of Rising Interest Rates
On this week's show, we talk about what the tax cut law's effects have been so far, the danger of rising interest rates and the overbought level of the stock market.
2018-01-13 Minimum Wage, Inflation and Stocks in Ludicrous Mode
On this week's show, we dig beyond the political headlines to find some economic talking points including pending minimum wage hikes, inflation, retail sales and consumer debt. We also look at markets, including record overbought levels in stocks.